A very Happy New year to all of you out there, albeit a wee bit on the late side as it is nearly Valentine's Day… We hope that you all had a wonderful festive season and that 2022 is going to be a kinder year all round. So, before we can start heading into the brave new world of a new year, I will need to tie off a few of the loose ends by having a look back at what December held in store for us. Now it has to be said that as months go, December 2021 was challenging to say the least as firstly Viktorija and then yours truly fell fowl to that delightful little virus that has brought so much interest to our lives in then last two years. All in all we lost 20 days due to covid isolation so I am just very thankful that most folk are still happy to do a wee bit of online activity or this would have been the shortest newsletter of all times so without further ado, shall we crack on?
New Releases
First of all, January month saw 3 new releases and we've gone a little more traditional, mostly at least. We have the Balblair 10 year old, an Oloroso cask delight that brims with everything you'd expect from a sherry cask, it's soft, sweet, oily and with a lingering complex finish of minerals and chocolate. There's our Williamson 6 year old in a refill bourbon cask, one of the most savoury whiskies we've had in a long time, bacon, gentian and liquorice create a most intriguing palate that is not let down by the soft, sweet lingering finish. Finally we drift away from the traditional with a stunning 14 year old Macduff in a refill Moscatel cask, the cereal, syrup and tropical fruit notes create such a comfortable palate that all you can do is sit back, have another dram and dream of summer. All 3 of these delights are available to taste in the Bon Accord and the Pot Still in Glasgow, so if you're local or just visiting pop in, have a dram and let us know your thoughts. The wonderful Shilton Almeida of Milk & Honey Distillers did just that last Friday and was kind enough to give us his views and send up some pics, thanks Big Man. Always a joy to hear your thoughts.
New Retailers
We are pleased to announce that Dràm Mòr is now stocked in 4 new retailers in Alberta, Canada: Whisky Drop, Sherbrooke Liquor, Everything Wine and More and Craft Cellars. None of this would be possible without our amazing importer PWS Media, big shout out to Steven and Travis, you guys, do great work and it's always a pleasure to work with fellow whisky geeks. In the UK. we are delighted to welcome on board some new stockists to Dràm Mòr stable and the first stop is with Tyndrum Whisky at the wonderful Green Welly Stop. If you've not been we highly recommend it, it's a great place to pick up outdoor wear, Scottish gifts and of course truly amazing whisky (and the Cullen Skink is delicious so make sure you pop into the restaurant before heading up or down the road). We are also freshly into the Scottish Gantry, a truly stunning pair of shops based in Milngavie and Stirling. At present we are just in Milngavie, but we shall see how things go in there and with luck we can be in Stirling soon. In other news, the Good Spirits Company has just received our new stock and are carrying it in both their Bath Street and Clarence Drive premises, be quick as it really is going fast and once it's gone it's gone.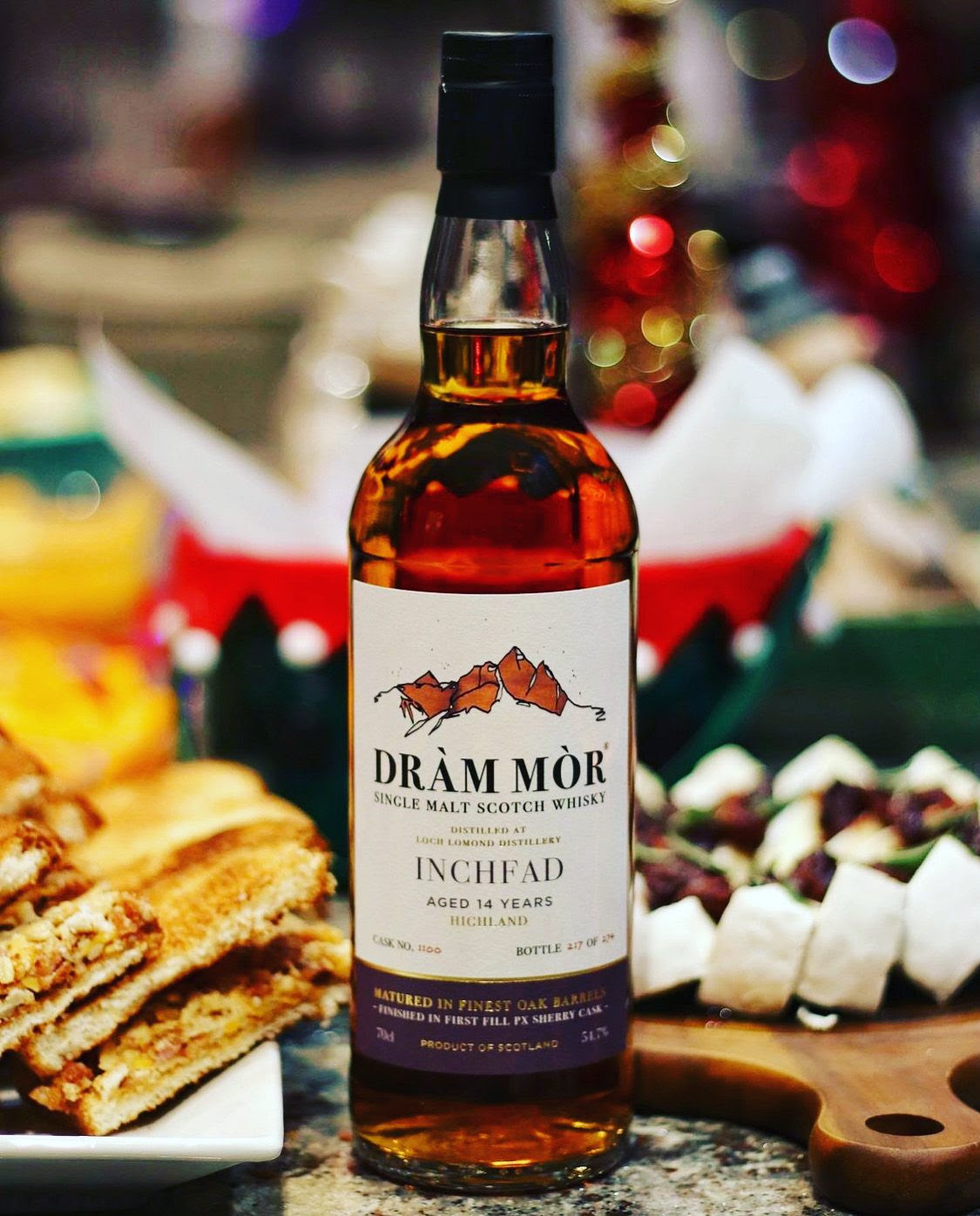 It is worth mentioning our old friends in Belgium, C&G Services, Geert and his wife Claudine who got involved with our first rum releases, the devastatingly delicious Foursquare and the frivolously funky Clarendon. They seem very happy with them so once again thanks for the positive feedback. Our Foursquare 13 year old has just reached the Benelux market (Belgium, Netherlands and Luxembourg), there were only 277 bottles of that delicious rum in total so I can't see it lasting very long. Thankfully we've got more coming in spring so we can whet their appetite and and hopefully sate them in April 2022. Lastly, special thanks to Bernd Tritschler in Hartheim, Germany, who runs the Whisky Shop and seriously stocked up on all Dràm Mòr releases available in Germany. See you in the Village and will get those bottles signed, as you wanted!
Tastings
December started with with an online tasting for our new friends in a country that I love, Ukraine.
We are very lucky to have Whisky Shop Kharkov on board as our distributor and I was delighted to be able to hold an online tasting for the staff and some of their most valued customers. Now it had taken an age to get our stock to Ukraine due to a serious delay in getting the bottles moving from Germany but we got there in the end however this meant that as all around Europe stockists were receiving our latest outturn our Ukrainian friends were a full outturn behind so it was great fun having a look back at whiskies that are sold out everywhere else. I thoroughly enjoyed this one and hope that before long I have the opportunity to run a tasting with these guys in person as it has been way too long since my last visit to that wonderful country. Next up on the 3rd of December I found myself on much more familiar territory with a visit virtually to my old mates at SE23 where we spent the night talking a whole load of nonsense, while sipping away on a good few drams from our autumn release. Many thanks to Nikola, Phillip and the rest of the gang for yet another wonderful night. The good news is we have another date in the diary and see you on February 22nd (although maybe not so good for my liver!). I can't wait for the day when these tastings will be done in person again, so I can pop down to share a dram or 12 with these guys and gals.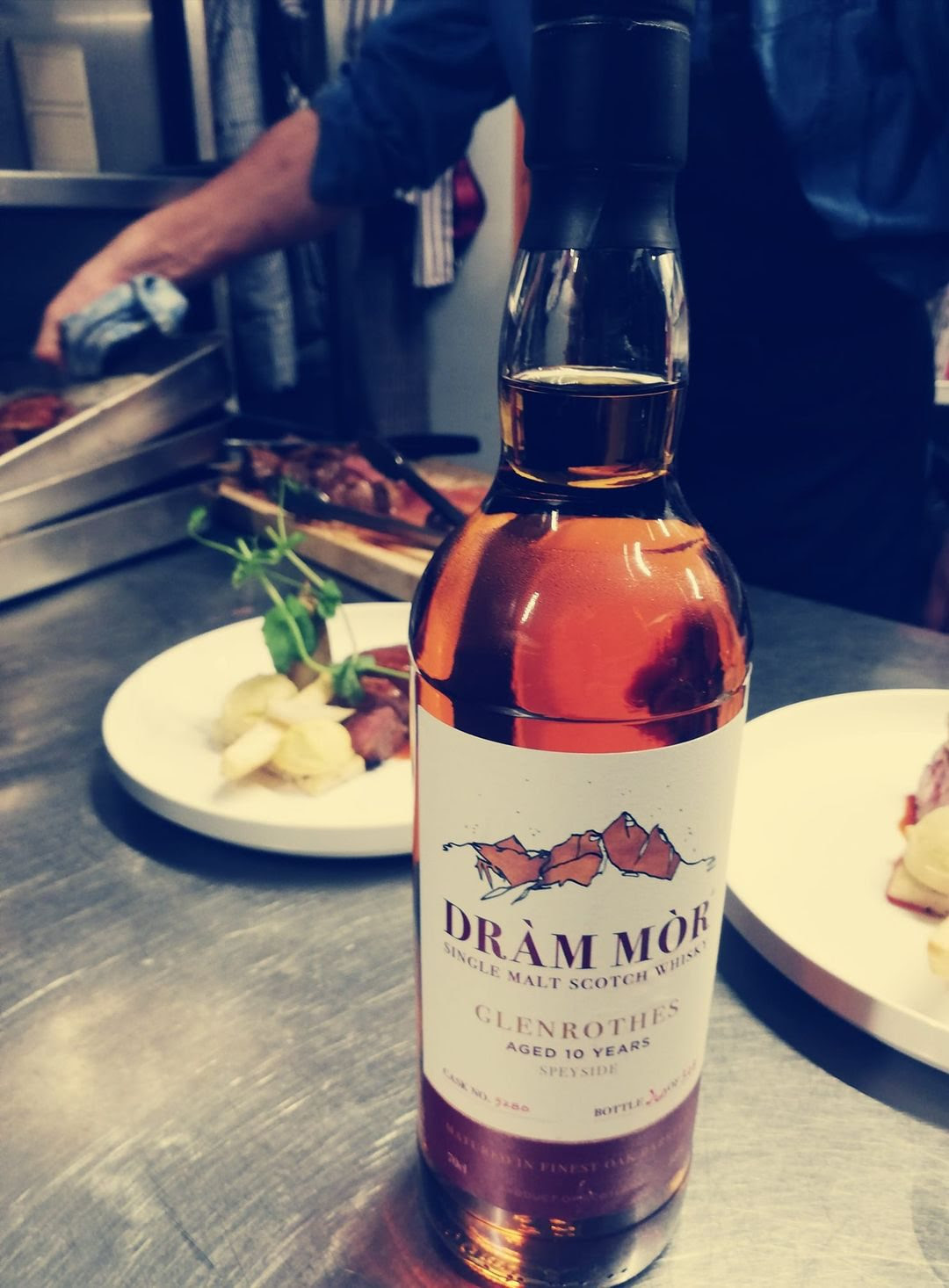 On the 12th December Krien and Steph, the brains behind the wonderful whisky restaurant De Cluysenaer in Belgium hosted a whisky dinner, where our whiskies were paired with some of their delicious food. Our Glenrothes 9 year old finished in a first fill Madeira cask and coming in at a whopping 57.4% was paired with duck breast and cauliflower curry. I only wish I could have been there as I know how good a chef Steph is. This must have been a fantastic night.
One but last of the online tastings was a bit different as we revisited our friends Mr Steve Tan and Mr Andrew Burleighy to take part in another Instagram live session. We had the opportunity to have a wee sip and in-depth discussion looking at firstly our Invergordon Single Grain which at 24 years old is a thing of joy. We then moved on to the Ben Nevis finished in Palo Cortado, which went down a treat but there again there are very few folk in the whisky world who don't like a Ben Nevis. Next up was the 1st fill Madeira finished Glen Moray, which I am delighted to say has taken many of you out there by surprise. This is a superb dram, which is one that I have tagged as having 'a rampage of flavour'. Not the normal vocabulary when talking about a dram, but for anyone who has had the chance to try this you will know what I mean. Last up on the day was an old favourite of ours and a revisit to Glenrothes Distillery with another Madeira finish but this one is a very different creature. All the classic Glenrothes flavours but with that little bit of red berry coming into play it was a delight.
January 8th we did an online tasting of our Autumn Release 2021 with the Spirits Castle in Singapore with special guest Steve Tan adding some very unique and interesting tasting notes. The hands down favourite was the Speyside 6 year old in the Tawny Port cask, the fruit and cereal notes narrowly beating out the Ben Nevis 8 year old in the Palo Cortado cask. We've also had online tastings in Germany and it really warms our hearts to see the community rallying around to taste the liquid they love, cleverly finding ways to keep safe but to also keep well lubricated with fantastic whisky. Kudos to everyone involved in these and let's hope for many more to come.
Whisky Reviews
There have been a load of really nice reviews coming from friends, old and new last month so let's have a wee look at who said what. First up, as a really good mate who due to the number of travel opportunities for all of us in the industry over the last few years, I have not seen since Zurich 2019 which now seems a lifetime ago. So it's over to Mr. Nigel Robinson from Tomatin Distillery how was kind enough to tell folk what his thought on our Tomatin finished in white port and at a strength of 53.1%. That's what he wrote: "Just sitting down after the day. School runs done, rugby run done and bed and stories done!! Cracked open the bottle and have poured myself a large dram of this lovely bottling. Unmistakably a port cask on the nose with lovely honeyed sweet notes over green apples. It's a fire cracker in the mouth which made me sit up and say, "oh, hello!!" A lovely bump of gingery spice that ripples across your tongue with some nutty notes, a bit of oak, sweetness from the port and then the green apples arrive and melt into the port for a lovely lingering finish. That's a really lovely dram and right up my street at a decent strength. Won't be the last tonight!! Green apples are one of the staples in our spirit and feature a lot in our Legacy and 12YO, so it's nice to see dancing about here, too.Thanks so much again for the bottle, it was a lovely surprise to hear it was coming my way. Tipping my glass towards you, sir!" Thanks for the thumbs up, mate, and I hope to see you soon. Also, great thanks for continuous support to Neil Murphy of Whisky Reviews, Menno Griet of Malt Mission, Dan Durban, Rod Morrison and Piotr Strachura of Whisky My Life who taste and spend time looking at our drams in detail and sharing passion for this great nectar. A brand new YouTube review came from Canada's Whisky Heathens who really apparently really liked our Inchfad in PX cask.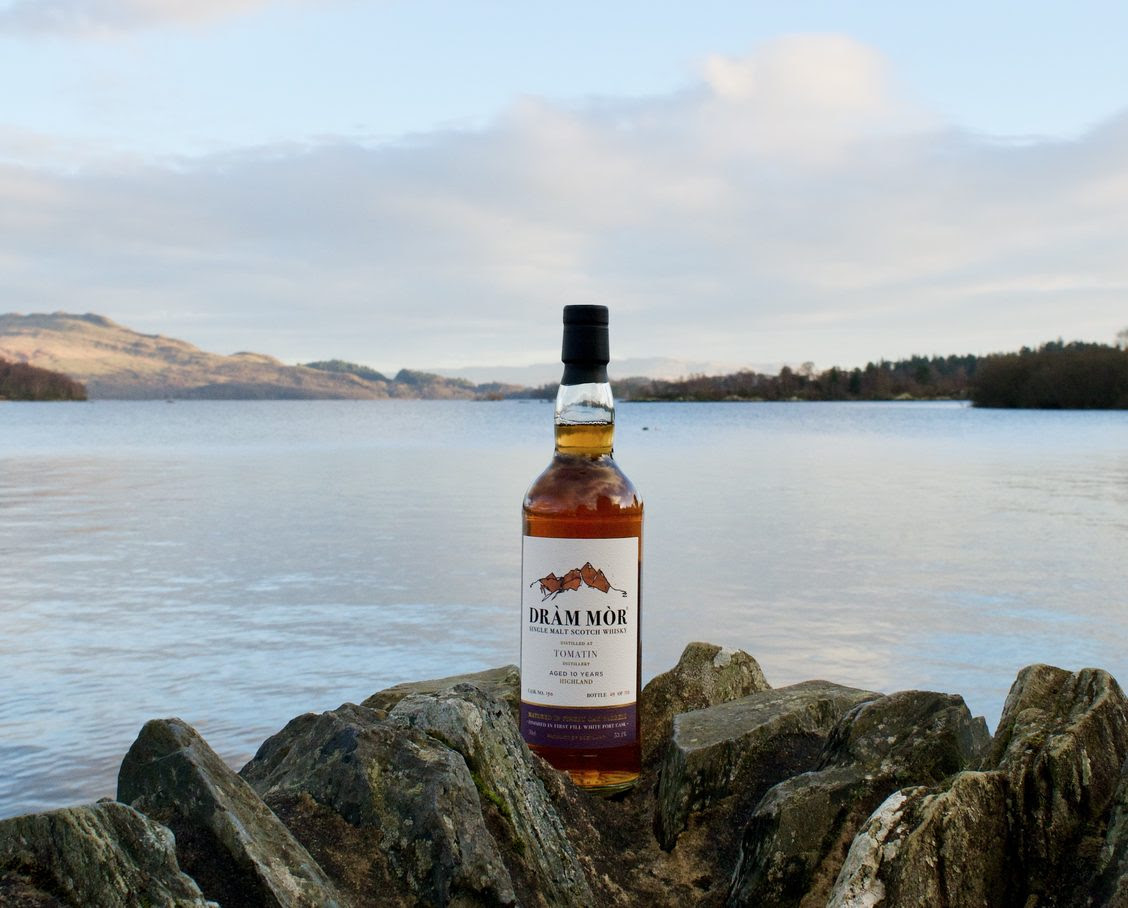 Country Snippet
Let's take a wee stroll back over to Viktorija's neck of the woods and see a couple of shots taken in the brilliant Whisky Bar that is King & Mouse. I know the "if your ever in Vilnius" moment might seem a bit out there but on the chance that you do find yourself lucky enough to grace the streets of Lithuania's capital then that's the place to be! Many a night I have enjoyed myself slightly too much in King & Mouse and I very much hope it won't be too long before I have the chance to do so again but until that happy day I will just need to make do with watching other folk enjoying Šarunas's hospitality. Our great friend Aiste Zavadskyte shows that she knows what she's talking about when it comes to picking her dram of the night. Glad to see you enjoying a dram of our Linkwood 10 which I adored. Shame I need to go all that way to enjoy it all over again but that said, it would be a good excuse! Now I don't know if Aiste was involved in the bottle kill of one of our first ever bottling but as you can see there was also a fond farewell in the same venue to our Caol Ila 6 year old. It's always sad to say goodbye to an old friend but we can promise you will be seeing this again one day!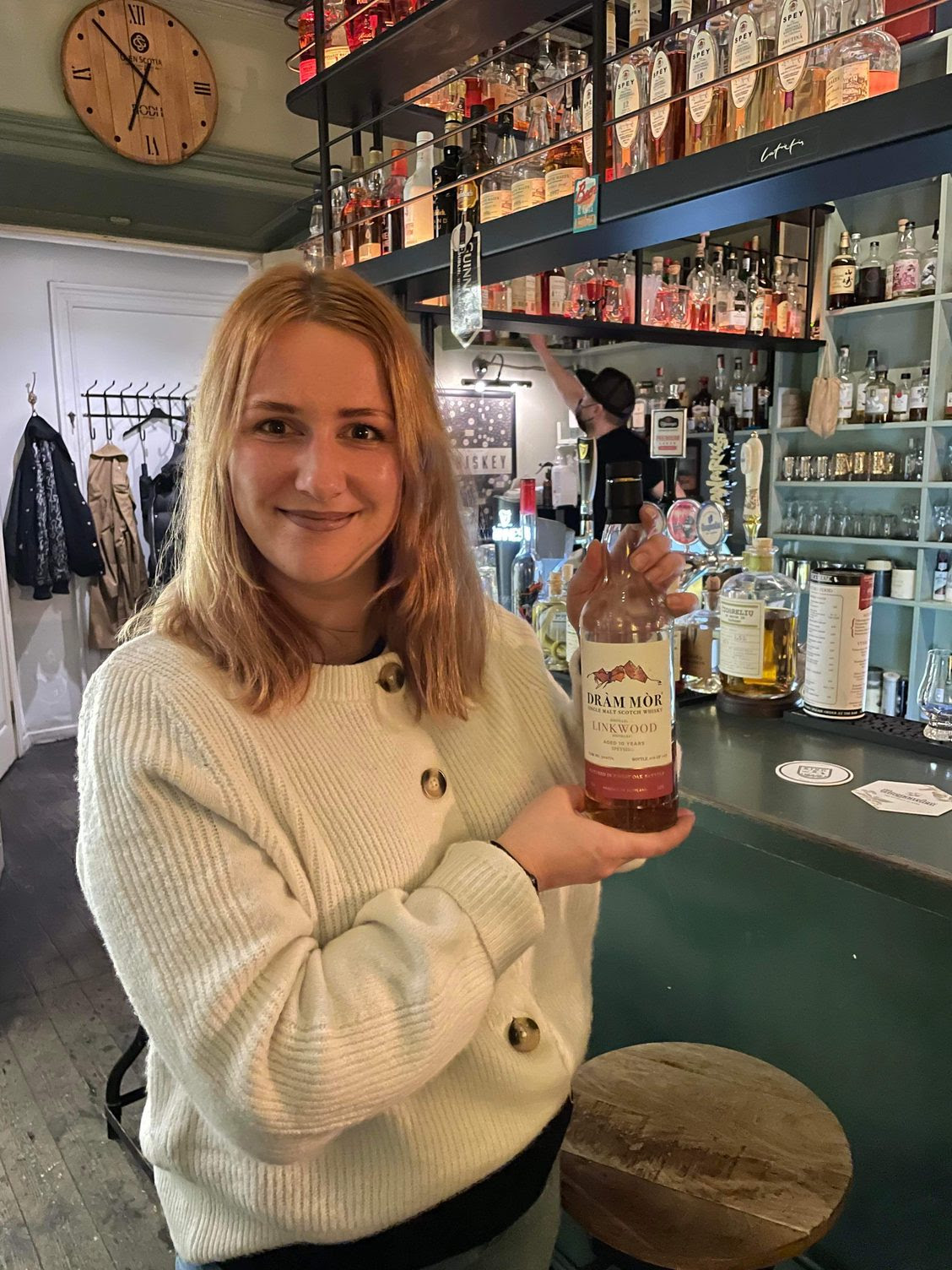 So much from us this time round and special thanks to Khi for help with this massive newsletter! Until soon and keep on dramming!
Kenny