Hello to all of you out there in Whisky World. I hope that the last month has gone smoothly for you all and that a dram or two were enjoyed over the last few weeks since I was last in touch. As the year vanishes in front of our eyes I will be casting a backwards glance through what was a very busy October, so sit tight and lets reflect on the month that was… I am going to start with a "welcome on board" and that's to our Antipodean friends down under as we are delighted to announce that we are now available to buy in Australia through our new friends at The Whisky List. Can't tell you how happy that we are that we have you guys helping to spread the love of all things Dràm Mòr over there and here's to a very long and happy relationship. This might even give me an excuse to pop over at some stage to say "hello" or at least that's my plan. Any excuse to see a bit of sunshine after all!
The last month saw us hit the road as we went on our travels to have a look at some different options that will come in handy to us as Dràm Mòr grows. First stop was to aim ourselves East and head through to the Capital for the day and the first stop was with the wonderful team from the Young Spirits Co. in Edinburgh Park. Young Spirits are speciality bottlers who work hand in glove with Independent Bottlers like ourselves and as bottling is one area, where we have been struggling with of late (massive understatement) we though it would be a good opportunity to look at what else is out there. I wish we had done this ages ago! So impressed with the set up within Young Spirits as well as a very knowledgeable and welcoming team. We are hopeful that working with this great squad of folk will help to increase the amount of releases that we can bring out through the year so fingers crossed on that front folks.
As we were in that neck of the woods and following a kind invite from the hidden gem that is Holyrood Distillery we grabbed the chance to see what all the fuse was about. What a fantastic visit this turned out to be and in no small way due to the hospitality of Managing Director Mr Nick Ravenhall and Master Distiller and Operations Manager Mr Marc Watson. Not only did they make time to give us a very depth guided tour of what is a small but perfectly formed distillery but were kind enough to sit with us and go through a selection of the new make spirits that they produce. An incredible 6 new make styles from one wash still and one spirit still and that's just the tip of the iceberg. I would advise anyone who is keen to visit a modern distillery to put Holyrood very much on the list as it is an incredibly innovative place to visit!
Next on our travels was Glasgow Distillery based out in Hillington. Now Glasgow has been working away over the last decade building a great reputation firstly through their classic London dry Makar Gin before moving into whisky distillation and the release of 1770 and with addition of both Banditi rum and G52 Botanical vodka they have really made a mark. We were lucky enough to visit just last week with some special guests as we were delighted to be able to welcome our other new distributor this month who made the very long trip to our shores all the way from South Korea, to this distillery with no visitors centre to have a good look at the operation. How they have managed to achieve what they have in such a limited space is testament to how well organised they are. I am delighted to be able to say that were are now going to be working with both of these great distillers with a view to bring you even more interesting Dràm Mòr bottling in the future.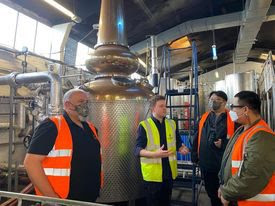 So on to the tastings of last month or to be more accurate, the tasting of last month as for once I was able to rest my voice a wee bit however the one that I did have was one that I thoroughly enjoyed with a wee trip home for me as I ventured into the warm welcome of the Helensburgh Whisky Group orchestrated by my good friend Dr. Jim Schultz. We saw a good turnout of about 30 souls who made their way up the hill to Helensburgh Golf Club where we enjoyed 5 drams from our last outturn and a throwback to our very first offering with a trip down memory lane and a sip of our Caol Ila 6 year old to make up dram number 6. A fun and informative night was had by all even if the concept of an Independent Bottler was lost a bit on a couple of the older participants. The night was topped off with a wee treat as I broke out some of our recently released rums and with a good few ex Royal Navy lads in the room I am pleased to say it was a big thumbs up on all fronts.
The next stop on my review of October is in fact other folks reviews on us and our wares. First up we say a great big hello or Привет (privet) to Mr. Vladimir Dolgopaltsev from a place that I have been lucky enough to visit and that is the fascinating city of Minsk in Belarus. Vladimir was kind enough to have a look at another throw back and a retrospective review of the Linkwood 10 year old that found such great acclaim when we released it back in late 2020. Thank you so much, Vladimir, for taking the time and we are delighted that you enjoyed it. Word of warning folks, if you follow the link can I suggest Google Translate unless your Russian is up to scratch. See Classic Dram FB group.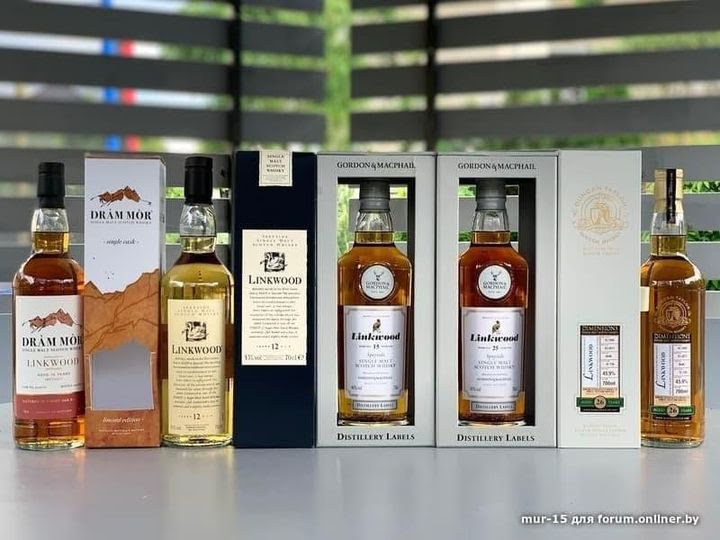 The second review from the industry came from Neill Murphy Whisky Reviews, who was kind enough to think out of the box a bit and drop his mad love of our national drink for once and take time to review our two single cask, cask strength rums. If you follow the link you can see what the outcome was and can I say that I am delighted with the Clarendon review in particular as it's a favourite of mine! Last on our monthly round up is a look back to who were kind enough to mention us on social media and there are a good few to get round so here goes…. First up on the 5th of October, Daniel Durban was pictured enjoying our Ben Nevis in White Port. Many thanks for the share Daniel and we are delighted that it went down well. Tom Verbruggen was next up and this time it was the baby of the bunch and our 5 year old Dalmunach that so many of you have past comment on since its release. Glad to hear that we never let you down, Tom.
Our next stop is with one of our new rum fans who took time to post his feelings on our Foursquare in Instagram so thank you Danny McManiel and yes, I agree with the "sooooo yummyyy' comment all day long my friend. It's over to an old friend and distributor of Dràm Mòr next and thanks to Olaf Manns for including our Aberlour from last year in one of his tastings. Such beautiful scenery too Olaf! Another regular contributor and great pal of ours is Mr Gary 'Drams' Dunsire who had paid a wee visit to The Gate in Glasgow's East End where we had handed in a sample of our Foursquare. Delighted to see that Gary was on hand to make sure that they don't have any left! And that is only the first of three bottle kills to come.
It's over to our favourite brewer next as we say "hello" again to Mr David Rogiers who was happy to show off his wide array of Belgian beers which have been matured in ex Dràm Mòr casks. I can't wait for my first trip to Belgium, post pandemic to sample some more of David's wonderful brews.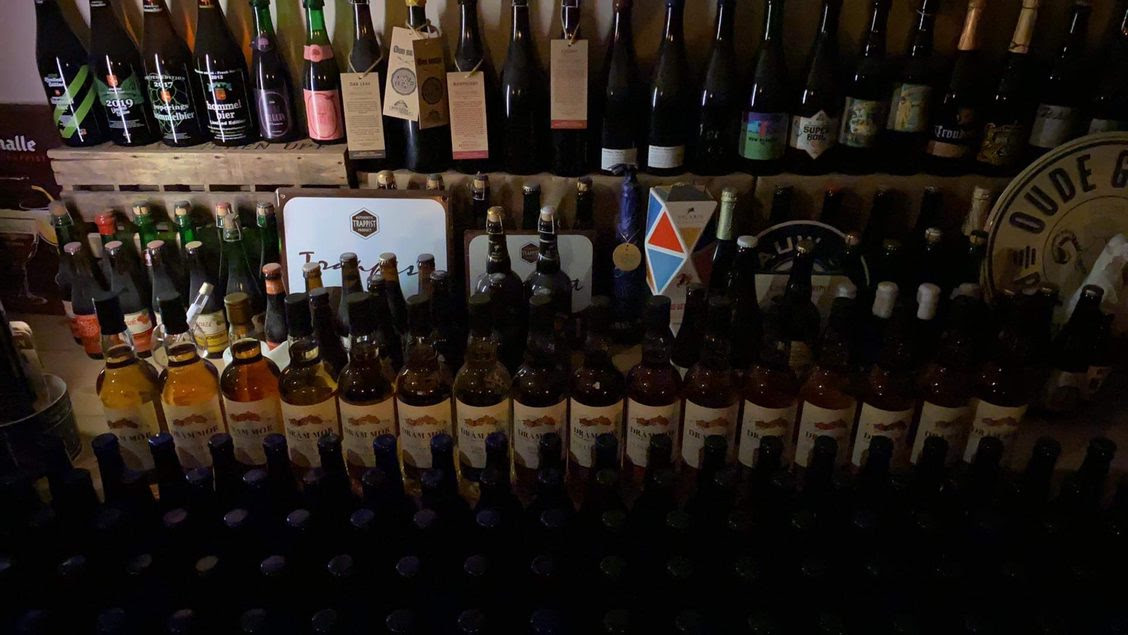 It's off to Israel next and a big hello and thank you to Mr Ranan Shohat who was kind enough to put a dent into our Ben Nevis in White Port. Once again this one proving popular. A slight change of climate next as we head down our own stunning West coast to The Mull of Kintyre and Campbeltown where Callum@glen_scotia brought our second bottle kill to the table (Mr Fraser I am assuming that will be your good self?). Callum was also on the Ben Nevis but this time it was the harder to find Palo Cortado that was bidden a fond farewell. Thanks for the support Bud. The last of our social media posts came in just this morning courtesy of our great pals Bart and Wendy Ottevaere who, along with a helping hand from Mina Manand in T Parlement Halle, put an end to one of my favourites, our 13 year old Macduff. The tears I am sure were genuine, ladies, but there are more fun things to come so dry those eyes.
To everyone of you ,thank you so much for taking the time to let your nearest and dearest know what you think of Dràm Mòr. So folks, that is pretty much that for another update. It has been busy and there have been ups and downs but whenever its needed we just role our sleeves up and work harder than ever to keep bringing you the best quality that we can find with both whisky and rum. Until the next time and as always from Viktorija, Ruaraidh and myself…. Stay safe, be kind to each other (god knows we need more of that in the world) and carry on drammimng! And for those in Canada, please visit Sherbrooke Liquor store for some new Dràm Mòr arrivals!
Slainte!
Kenny